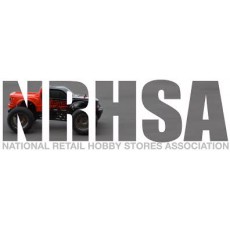 Kinetic Model Ltd Company Manufacturing fine quality Plastic Model kits since 2008.
In January 2018, We established our own direct North American warehouse & sales facility in order to accommodate the ever growing demand for our Plastic model Products in both USA & Canada. We now ship monthly to North America, with new & restock items.
With direct stock operation in North America, the full range of item will be stocked. This will improve our stock availability throughout the region .
Currently, we have appointed a few distributors in USA & Canada, but we are happy to provide wholesales services to retailers (account opening website : http://us.kineticmodel.com)
Our range is now 58 items, & will be over 75 by this time next year, with exciting new Items that we can tell you about when you visit us at table # 508 with our latest quality products.
Please make yourself known to Bob Adie, our North America sales Manager at salesusa@kineticmodel.com or Jose Ramos, our product specialist & design consultant at (jose@kineticmodel.com) to learn more about new KINETIC GOLD product series.
IF there are questions you have about ANY aircraft, Or any Model kits in our growing line, OR if you would like to suggest items for future production, please discuss with Jose M Ramos
When we see you in Las Vegas Sept 22th-25th & we look forward to seeing you.
Raymond Chung
Director
0 Comments To "Kinetic at NRHSA 2018"
Write a comment
Your Name:
Your Comment:
Note:

HTML is not translated!
Enter the code in the box below: